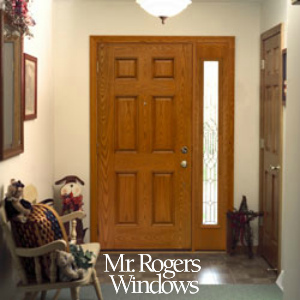 It is commonly known that doors, windows, and skylights with the Energy Star certification are greener options than those that are not.  The word "energy" itself lets consumers know about the product's potential for energy savings.  But there are even more benefits in choosing Energy Star-rated products.
Pocket- and nature-friendly.  Because Energy Star-certified products are more efficient, your energy consumption will be lower and so will your monthly bills. Less energy consumption also means lower gas emissions from power sources.
More comfortable.  The efficiency of Energy Star-certified products makes your home more comfortable all year round by helping you stay warm during winter and reducing heat in your home during summer.
Damage protection.  Energy Star-rated products help block UV rays from entering your house.  This helps prevent damage to window treatments, furniture, and other items situated near windows, skylights, and doors.
Guaranteed quality as indicated.  All doors, windows, and skylights that are Energy Star-certified are verified and guaranteed to deliver performance as stated in their labels.
You can get more details here.