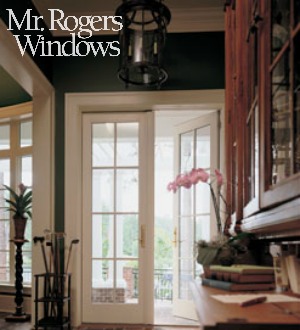 Exterior French doors add beauty and value to a home. But without proper cleaning and maintenance, not only will they look less appealing, they will deteriorate faster than expected.
Do it Yourself shares tips on effectively cleaning the glass, the solids, and the hardware of your French doors to maintain their condition.
Glass – Instead of using commercial glass cleaners, you can use a squeegee with a line of dishwashing liquid on it, followed by another clean squeegee and cold water to rinse the soap off. Alternately, you can also use old, dry newspaper and white vinegar to clean the glass panes of your French doors.
Solids – You can clean the wooden solids of your French doors using a sponge dipped in a mixture of liquid soap and water.
Hardware – Hardware, such as locks, should be cleaned according to the material it is made from. Brass locks, for example, will get a nice polish with a brass cleaner. And don't forget to put a few drops of penetrating oil on locks and hinges to keep them working efficiently.
As long as you regularly clean your French doors, you will help lengthen their life and keep their appeal.