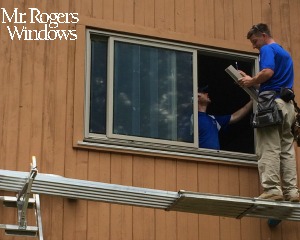 There are many factors to consider when choosing the right window contractor to replace your existing windows. In addition to having the contractor visually inspect your home, it is important to pre-screen contractors in your area so you can save time and money.
Pre-screening window contractors involves reading customer reviews, consulting the Better Business Bureau for possible issues or complaints, and, of course, asking the contractors some questions of your own. Here are some of the things you should ask about before a potential window replacement contractor inspects your home:
Charge/fee for estimate and inspection;
Number of years in the construction business;
Specific experience with window installation;
How they go about the job – contract out or use their own people;
Payment terms;
After-installation service or issues;
Warranty;
Recommended window type or brand;
Time to complete the whole project – from ordering to installation; and
Recent projects you may visit to take a look at the work.
You can read the whole post here for more questions to ask, as well as other tips on pre-screening a prospective window contractor.