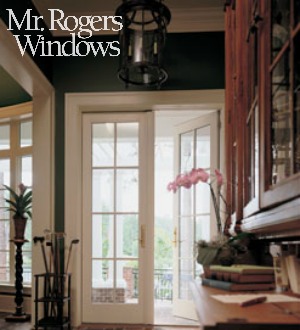 Astragal is a molding attached to the meeting edge of double doors that helps seal the gap between a pair of doors such as double French doors or double entry doors. It helps to block sound and air drafts, adds security to the door lock, and can help hold back smoke and others gases.     
Installing an astragal involves determining which door is active or stationary, as well as which direction your doors swing. The astragal is usually installed on the active side where the doors pull toward you on a reverse bevel door, while you can install it on the push side of the inactive door for regular swing doors.  You also need to measure the height of your door and the space between the doors to correctly install your astragal.
You can get the step-by-step instruction of installing an astragal for your double doors here.