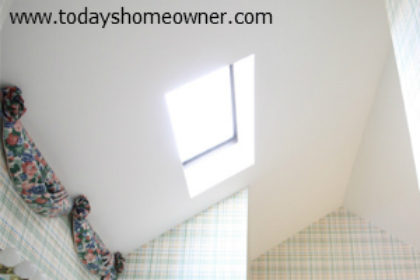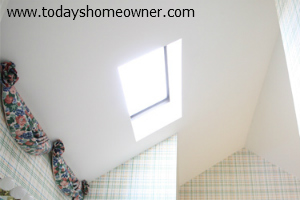 Water dripping from your skylight can be caused by gaps or drafts in the skylight itself, an unrelated leak in the roof that find its way around the skylight, or it may simply be the result of window condensation.
If the leak is not due to condensation, you can try to find the leak by first cleaning around the exterior of the skylight and removing leaves or other debris. Then, inspect the exterior of the skylight for gaps and for flashings that may not be properly installed. You can also try to find the leak by using a garden hose and watching to see if the leak comes from the frame, lens, or flashing.
Once you find the leak, you can then fix it with the following:
Roofing cement for gaps and holes in the flashing;
100% silicone caulking for leaks around the lens of the skylight; and
Repair or replacement of the metal flashing around the skylight's frame.