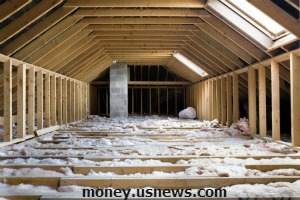 It's starting to get chilly now, and your concern may be how to keep your home warm without hurting your wallet with high power bills.  Here are some budget-friendly home improvement tips you can consider for a cozier home:
Fix cracks and holes in windows and doors and seal the areas around them;
Insulate floors by laying down area rugs;
Cover any space around electrical outlets;
Close off your fireplace with glass doors;
Insulate your attic door;
Cover your windows with storm windows and draperies; and
Reverse your ceiling fans.
These are just some of the useful tips to help keep the warm air inside your house.  Find even more tips here.