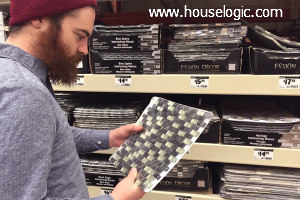 How many times have you engaged in home projects and actually stayed within or even spent less than your budget? If you have been exceeding your budget almost every time, you might be doing some things wrong, but you don't need to let this happen on your next remodeling project.      
According to Houzz, a home improvement site, 4 out of 10 homeowners go beyond their budget.  If you are one of them, consider these 5 tips shared by House Logic on budgeting and staying within your budget for your home renovation:
DIYs can sometimes cost more than you think, especially if you lack the right skills needed to complete your project. If this is so, it may be time to hire professionals to do the job and save time and money.
If you choose to hire a professional, be sure to choose the right one. Do your research, ask for quotes, and don't hesitate to get as much information as you can to help you set the right budget.
Don't forget to look at other costs that may come up during renovations, such as delivery costs, sales tax, and fees for permits when needed.
Always know what you are willing to invest in and stick to that goal. For example, if you are replacing cabinets in your kitchen, are you okay with stock cabinets or do you really want custom cabinets? If your answer is the former, then stick to that goal so you don't go overboard. If your answer is the latter, then increase your budget to accommodate that plan.
Finally, no matter what total amount you have reached for your budget, add at least another 10 percent to cover unexpected costs.
So whether you are simply painting your front door, adding a kitchen backsplash, or opening up walls to install larger windows, always keep these tips in mind so you don't break your budget.