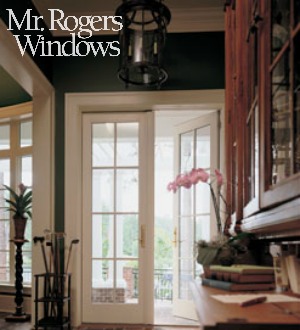 When a glass pane in your French doors gets broken or cracked, you don't need to replace the entire door panel. You can easily replace that broken pane on your own as long as you have the materials and the patience to repair it yourself. Here's how to replace a broken French door glass pane in two detailed steps: 
Remove the broken glass from the French door. This involves cleaning the pane of any cracked or broken glass that is left. After all glass has been removed, you also need to remove the trim or molding from the pane. Make sure you label the pieces to ensure you can return them correctly later in the process.
Prepare and install the replacement glass. Measure the pane and cut the replacement glass accordingly. Install the glass on the pane with latex caulk and replace the trim very carefully. Put a small amount of caulk around the outside of the trim and apply putty to any holes. Paint the trim to match your French doors.
Repairing a broken or cracked glass pane is not only easy to do but a more cost-effective solution than having a professional complete the job or replacing the entire door panel. It also saves a lot of time since you won't be waiting on the repair or replacement, making your home safe again as soon as you complete the project.