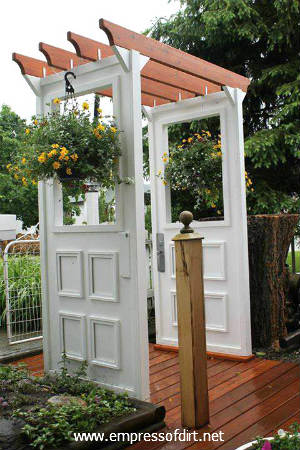 We all know that old doors and windows can be repurposed to make furniture, shelves, cabinets, and decorations inside your home. For the outside of your home, however, the only options that probably come to mind are greenhouses and patio tables, but there are actually many more wonderful ideas you can consider.

Here are some ideas for repurposed doors and windows that will add to the charm of anyone's garden:
• Use old doors hung from a trellis to make a garden arbor;
• Make garden gates using old doors;
• Add some style by placing glass or mirrored windows somewhere in your garden;
• Plant succulents on an old window frame;
• Hang an old stained-glass window as a focal point in your garden; and
• Decorate a plain fence with an old window or a small window with a plant box.
You can check out more enchanting garden ideas for old doors and windows here.