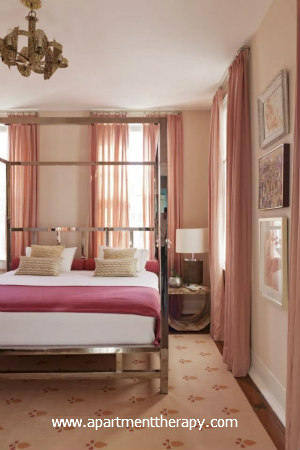 Curtains can definitely enhance the style of a room. Whether you are styling your bedroom, living room, office, or any other part of your home, curtains add an attractive layer of color and texture. 
Choosing contrasting colors for curtains and walls in room can work well in many cases, but curtains that are the same color as your walls, or maybe just a shade lighter or darker, can make a space look classy and elegant.
To find ideas and look for inspiration, check out this gallery from Apartment Therapy. It features complementary curtains and walls in light pink, light and dark gray, green, beige, purple, pastel yellow, and gold.
I think white curtains on white wall would look great and fresh, too.  What color do you think will look great in your room?