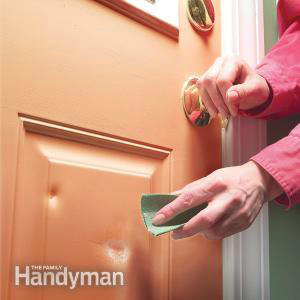 Just as wooden doors are prone to cracks and holes, metal doors are prone to dents.  Sooner or later, you will find your metal door needing a fix. But how do you mend these unsightly dents?
Family Handyman shares how you can fill these dents using a patching compound or auto body filler.  All you need to do is to prepare the surface of the metal door by sanding it, followed by patching the dent with the compound, sanding it smooth, priming the patch, and repainting the door.
You can find the full instructions and illustrations here.  Don't forget to let us know how your project went.