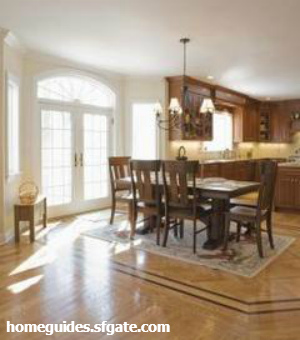 French doors are not only a classy addition to a room, but they also provide a great amount of light. Sometimes, though, you may want to filter some of that light or need more privacy in that room. If that is the case, here are some French door treatments you can choose from:
Soft options. Sheered fabric panels that are installed at the top and bottom of the French door with double rod pockets and headings are recommended. Opaque and translucent sheer panels can be a great choice.
Hard options. Blinds made of woven wood or metal and wood are great for French doors. Just make sure the blinds do not hinder the opening and closing of the door.
When choosing French door window treatments, it is also important that the treatment not be much larger than the actual glass so that it doesn't obstruct use of the door, such as interfering with door locks and handles.