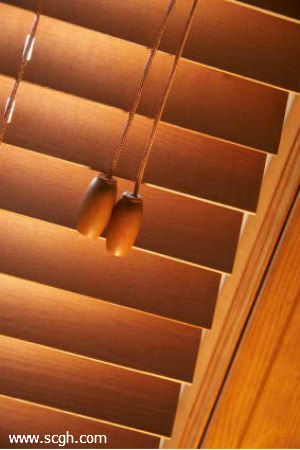 Window treatments help make your home comfortable, cozy, and stylish. Eco-friendly window coverings are also friendlier to the environment, can increase your home's energy efficiency, and can even be healthier for you. If you are looking at installing new window treatments, consider the following eco-friendly guide:
Avoid buying cheap window treatments. Choose the best quality you can so they will last longer and be less likely to end up in the trash. The less trash, the better for the environment.
During summer, close window coverings that receive direct sunlight. You can also opt for blinds or shutters or choose window treatments that are light-colored to deflect the sun's rays.
Look for insulated window treatments that can help keep your home warmer during winter. Use insulating fabric along with your curtain or shade fabric.  You can also consider installing honeycomb or cellular shades to keep your home warmer and more comfortable.
Choose materials that are eco-friendly, such as organic fabrics or, at least, natural fabrics such as cotton, linen, wool, silk, and hemp. For shades and shutters, choose ones made of wood, paper, bamboo, reeds, and other grasses.
You can look for salvaged window treatments, but be sure to stay away from vinyl blinds and painted shutters that may have a high lead content.
You can read more tips here, as well as information on the benefits of eco-friendly window treatments and common mistakes to avoid when choosing them.