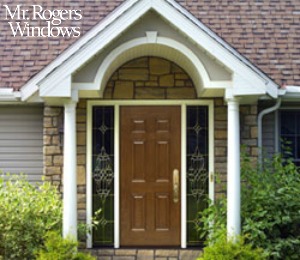 Just like any home project, buying and installing a new or replacement exterior door needs a budget. Before undertaking the project, let's review how much you need to set aside to cover the cost of the door purchase and installation.
According to Homewyse, an online reference for both home consumers and trade professionals, you are going to need roughly $350 to $600 for each door installation. This includes the cost of the entry door, labor, job materials and supplies, as well as specialty equipment used in the installation. The estimate also includes the cost for door delivery, as well as for preparation, mobilization, and area cleanup.
It does not, however, include costs for any modification or repairs made to existing frames, any overhead expense for hiring a general contractor to organize and supervise door installation, sales tax on supplies and materials, or any fees or permits required by the local building department for your overall project.
Learn more about the details of exterior door installation costs here.