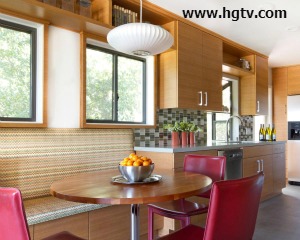 Windows are very important in the kitchen. They are a source of natural light and ventilation, and they provide a view to the great outdoors. In addition to functionality, we want kitchen windows that are charming, too. Here are some kitchen windows to inspire you.
Whether you are replacing your windows or installing them in a new home, HGTV's gallery of beautiful kitchen windows will leave you in awe. The featured windows come in different types–sliding, awning, and swinging–as well as in different materials, shapes, and looks. Find many charming kitchen window ideas for your modern or traditional home as you browse through the gallery.
Let us know which one is your favorite.