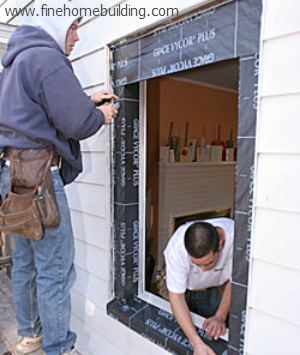 Replacing a window can be an easy weekend project if you have some expertise or you can have a professional do it for you to ensure proper installation. But no matter who is replacing your windows, it is important that they understand how to install window flashing in order to avoid future leaks.

Fine Home Building shares some clear and illustrated steps on how to apply flashing for replacement windows installed from the exterior of your home. The steps are summarized as follows:
Preparing the opening and applying the flashing;
Installing the window; and
Filling the gaps.