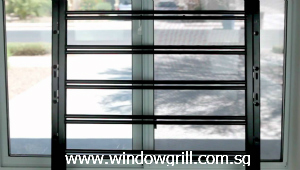 Homeowners sometimes install window grills to protect their homes from burglars. If you are planning on installing window grills, be sure to install the right kind of grills in the right way to ensure that your home is really protected and to avoid wasting your investment.
Avoid the mistakes that many homeowners make with their window grills, such as the following:
Using sub-standard materials;
Picking the wrong design for their type of wall, such as a brick or concrete wall;
Leaving spaces between the bars that pets and intruders can get through;
Installing the wrong grill thickness for the size of your window;
Installing windows yourself without experience or hiring incompetent contractors;
Choosing a grill color that does not match the window frame;
Not researching the best window grills for your home; and
Putting up fake window grills.