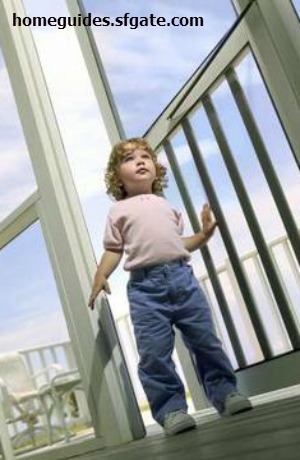 Screen doors are great for ventilation and a view, but they can pose a safety risk to children. In their curiosity, children may be able to easily slide a screen door open without anyone noticing.  Children can also accidentally push or fall through a screen that is old and weak.  Here are two things you can do to avoid such unfortunate and scary situations.
Install a top door lock.  If it does not fit your door, you may consider installing a safety latch instead.
Install a high-quality pet screen.
Click here to learn the details on installing a screen door lock and attaching a pet screen.