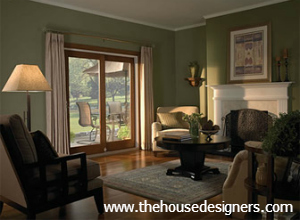 Patio doors can create a beautiful flow from the inside to the outside areas of your home.  If you have decided to install a patio door leading to your garden, pool, or balcony, you have a wide array of styles from which to choose.  From French doors to sliding and bi-fold doors, from wood to aluminum and vinyl materials – all these options can be overwhelming. 
The best patio door for your home depends on your needs and your taste.  Here are 5 things to consider when choosing a patio door to help you decide what's best for your home:
Space.  If space is limited, you may consider a sliding door. If not, you can look into French doors or bi-fold doors.
Design.  The wider your patio door design, the greater the access to the outdoors.  This provides a stronger connection between your indoor and outdoor spaces.
Glass.  Choose a patio door that is efficient in providing natural light and reducing your energy costs.
Material.  Choose a patio door material that is strong and easy to maintain.
Style.   Consider a patio door design and materials that match the look, feel, and style of your home.
Get more tips here.