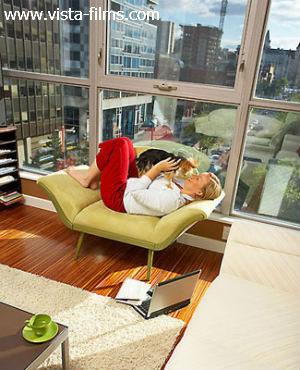 Window film is a type of window treatment you can apply to your windows or sliding doors. As opposed to curtains, blinds, and shades, window film attaches directly to the glass, providing shade and protection.
If you are thinking of applying window film to your windows or sliding glass doors, here are 5 compelling reasons why window film is great for your home:
Helps save on utility bills because it reduces the transfer of heat in and out of your home that typically occurs through untreated glass;
Reduces glare, which can hinder the view of the television and more;
Minimizes the harmful effects of the sun by providing UVA and UVB protection;
Safeguards your home by acting as a barrier and protecting glass from impacts caused by storms, accidents, and burglary; and
Can be used as a cheaper alternative to window replacement if your goal is improved energy efficiency in your home.
Another great thing about window film is that you can install it yourself without needing to hire a professional.