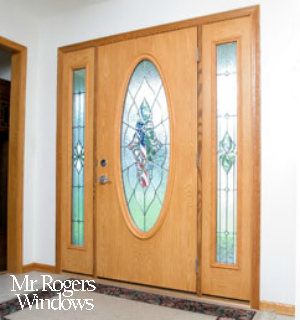 Fiberglass doors are preferred by many homeowners because of the advantages of fiberglass over other door materials. Not only are fiberglass doors elegant to look at, but they are also energy efficient, durable, and very easy to clean and maintain.
When it comes to cleaning fiberglass doors, you don't really need to buy special cleaning solutions. You can actually make one using ingredients you can find at home.
Here are 4 very easy steps for cleaning your fiberglass doors at home:
Mix 2 cups of warm water and 2 tablespoons of liquid dish detergent in a spray bottle.
Add ¼ cup baking soda.
Close the spray bottle and gently shake to mix the ingredients.
Spray the cleaning solution on your fiberglass door, wipe clean, and dry using a clean cloth.
You may repeat the last step until you achieve your desired result. Any remaining solution may be set aside for a future use.