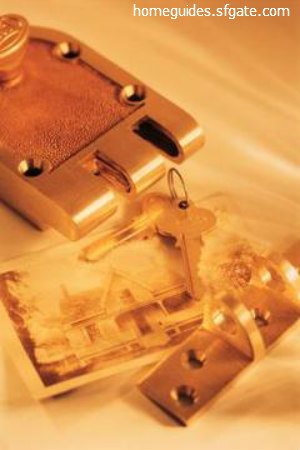 Can't afford a security alarm system for your home? No problem. There are cheaper ways to keep your front door secure against intruders.
You may have seen criminals in the movies easily kick doors open, but it can also happen to your home.
Even if your locks are strong and well-installed, if the strike plate is attached to a thin, lightweight door jamb, it could easily give way in the face of strong blows. This can also happen if you are using the standard one-inch screws to attach the strike plate to the door jamb.
To keep your front door secure, replace those one-inch screws with three-inch deck screws that will better hold your strike plate and lock to the door jamb. You can also reinforce the door frame to make it more secure. Finally, you can install a dead bolt to your front door to prevent burglars from easily breaking into your home.
Read more about the tips here.