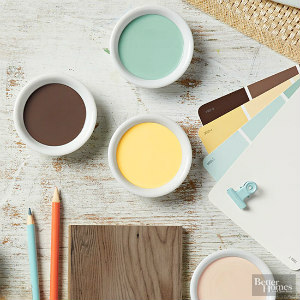 Painting is a really exciting project and can give your home a refreshing new look. But if you don't do some careful planning before you begin painting, you may just have a recipe for disaster.
Whether you are repainting a door, window frames, or several walls, here are some things you need to know before you get started:
Choose the paint color for your walls while keeping in mind that a lighter shade can make a room seem brighter and a darker hue can dim a room.
Use high-gloss paint for doors, window frames, and cabinetry to add resistance to abrasions and to stand up to stains and cleaning.
Always test and observe a small amount of paint on the intended surface before you finalize and buy.
Choose good quality paint at reasonable price.
Make sure you buy the correct roller cover size for your specific painting job. For example, the 3/16- and the 1/4-inch sizes are great for painting doors and other smooth surfaces with a glossy finish.
Choose the right quality paint brush for the job.
Read more tips here from Better Homes and Gardens..