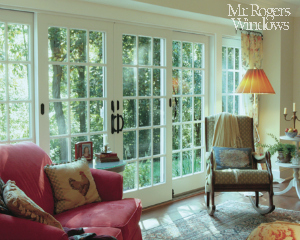 Should you convert your sliding doors to French doors?  Whether for aesthetic or selling purposes, it is important to understand the benefits and drawbacks of upgrading to French doors before embarking on the project so you won't make a decision you will regret.    
Here's a brief outline of the pros and cons of upgrading sliding doors to French doors:
Pros:
French doors are classic and add value to your home, especially when you are planning to sell or rent it.
French doors don't jump off the track, which sliding doors can do, and don't get caught on runners.
French doors fully swing open as they lead to another area of your home.
Cons:
Compared to sliding doors, French doors take up a lot of space, which may not be advisable for smaller rooms.
Installing French doors can be challenging.
French doors may need additional window coverings that can mean additional expenses.