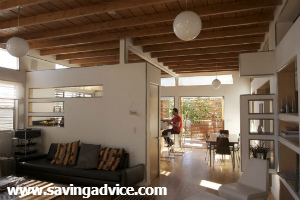 Are you planning on remodeling your home one of these days?  Why not consider an eco-friendly remodeling project that not only helps save the environment, but also helps bring down your energy bill?  Some states even offer tax credits and rebates for eco-friendly home improvements.
Here are some eco-friendly home remodeling ideas you can consider:
Install energy-efficient windows, such as fiberglass windows with energy-efficient glass;
Upgrade your entry doors with insulated ones;
Insulate your attic;
Use LED bulbs;
Invest in outdoor motion detectors instead of keeping the lights on all night long;
Consider installing cork or bamboo flooring;
Buy Energy Star appliances;
Choose low-flow toilets; and
Opt for tankless and solar water heaters.