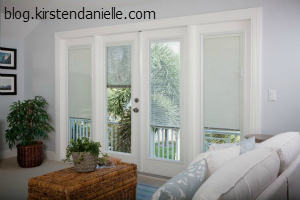 Built-in blinds are known for their many benefits, but having them in your home can also have some drawbacks. It is best to consider both the pros and cons in advance to make sure you don't regret installing built-in blinds. Let's take a quick look at the benefits and drawbacks of built-in blinds for your home.
Pros:
They keep passersby from seeing the inside of your home through your glass doors;
They look neat and tidy;
Since they are built inside the glass of your door, the don't bang around when you open or close your door;
They are not bulky; and
They are safe with kids and pets around.
Cons:
Although they consist of two glass panes with blinds inside, they are not as energy efficient as standard double-paned glass doors;
The blinds inside can get dusty and are difficult to clean; and
If the blinds break, they are very difficult and sometimes impossible to repair.
While the benefits of built-in blinds make them quite attractive, their drawbacks can also really turn homeowners off,  so don't forget to weigh these things carefully to ensure that you make the best decision.