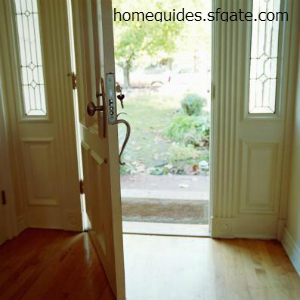 Sidelights make homes brighter and entry doors more inviting, but you don't want to invite burglars and strangers into your home, right? With clear glass sparkling in your front entry, burglars can be tempted to enter your home if valuables inside are visible. So how do you add privacy to your sidelights without spoiling their beauty and elegance?
Home Guides shares the following ways to cover a sidelight window:
Install narrow shades or cordless blinds;
Paint sidelight glass with craft paint;
Dress sidelights with sheer, semi-sheer, or opaque fabric;
Put curtains on swing arm hardware; and
Apply decorative window film directly to the glass.