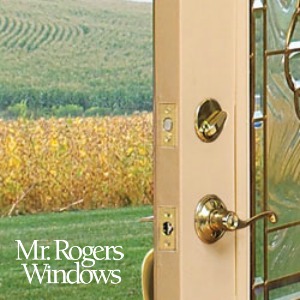 Nothing beats the elegance of antique door hardware used in antique doors in older homes. And though the hardware may be old, it doesn't have to look like junk or function poorly.  
Here are some tips to help preserve your antique door hardware:
• Thoroughly clean your antique door hardware at least once a year. Remove the hardware and use a brass polish for pure brass hardware or lemon juice for brass-plated metal.
• Lubricate your door lock and hinges with penetrating oil or graphite before you reinstall them. Do not overspray; this can contribute to residue build-up.
• Trade any worn-out antique door hardware for another set that may be in a less-used door in your home and may still be in great condition.
• Search for the missing pieces of your door hardware, such as a keyhole cover, in hardware shops.
• Look for a close imitation of antique door hardware if yours is too old or impossible to fix. You may also consider trading in your old door hardware for an antique-looking reproduction.
• Should you need to replace your door hardware, be sure to bring the old one with you (or at least a picture of it) while you search for the perfect alternative. Also be aware of the paint or finish of the door.
• Use a traditional screwdriver instead of a power driver when working on your antique door hardware to protect its thread.
Learn more details here.