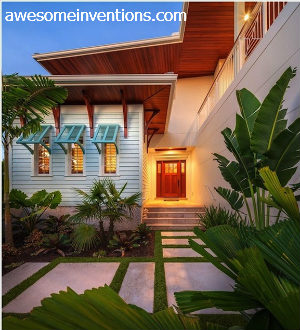 We always have lots of ideas for window treatments inside the home that will make our rooms more comfortable and aesthetically pleasing, but not nearly as many options for window exteriors.  There has to be more than just plant boxes!
Here are some truly fantastic ideas on how you can decorate your window exterior for different seasons and make your home extraordinarily charming.
Decorative shutters;
Mini pergolas;
Thatched awnings;
Wrought-iron grills;
Colorful fabric awnings;
Hanging baskets;
Seasonal decorations;
Colorful paint;
Sliding doors with a pop of color; and
Flower boxes and shelves.
While beautiful windows themselves can make your home's exterior look great, these exterior decorating ideas will surely add charm to your home.