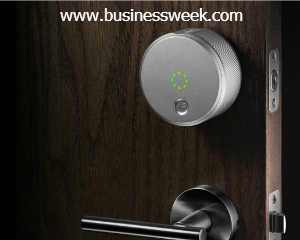 Imagine telling Siri to open the lock on your front door and your lock actually opens.  Yes, you can do that now!
Paired with a smart lock called August and designed by Yves Behar, your iPhone and other iOS gadgets can be used to send a command to unlock your door.  This smart lock, which will be sold in Apple's U.S. stores, is part of Apple's plan for HomeKit – a platform that will integrate smart gadgets through iOS.
Aside from unlocking your door with this integrated lock system, you can also set the door to automatically open and lock at certain times of the day, as well as to track the comings and goings of everyone.  It's perfect for all homeowners and also tenants renting out their homes.