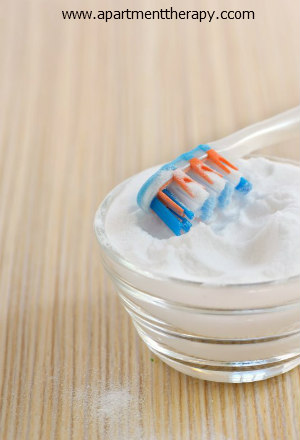 About to dispose of your old toothbrush?  You just might want to keep it for a while to help with some cleaning chores.
Toothbrushes are not only great for cleaning your teeth but also for cleaning at least 30 different things at home.  Yes, you read that right – 30 things at home.  Just make sure that the bristles are clean and still firm before each use for more effective cleaning.
The following are among the things you can clean with a toothbrush, in your bathroom, kitchen, office, and in many other rooms.
1. The tracks of windows and sliding doors;
2. The rubber seals around windows and doors, as well as on the fridge and washing machine;
3. Carvings and other details in doors, cabinets, and other moldings;
4. The shower head;
5. The sink drain;
6. Bathroom tile grout;
7. The blades and plates of blenders, juicers, and mixers;
8. Cheese graters;
9. Video game controllers and remote controls; and
10. Rings and other jewelry.
Find out many more items you can clean with a toothbrush here.