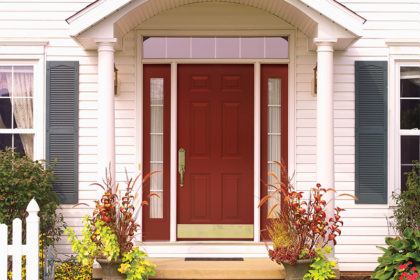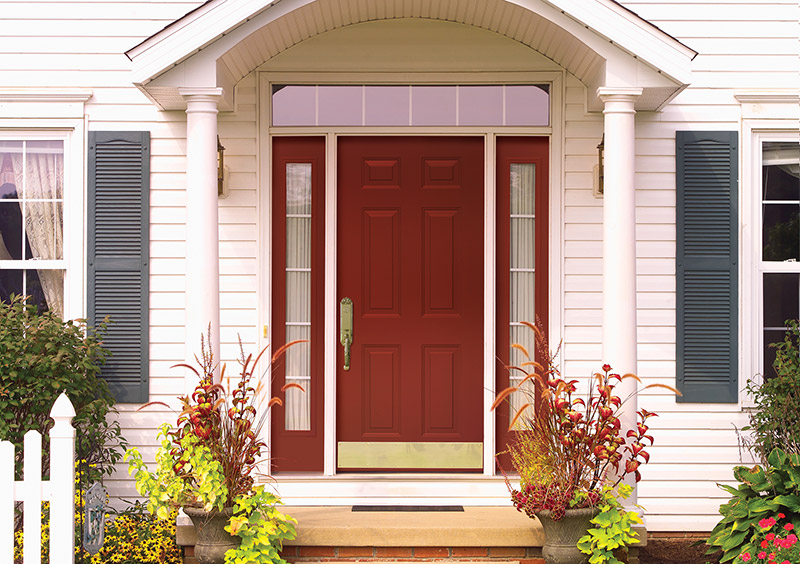 Metal doors are very durable and can last for years. But like other metal surfaces, these doors may show signs of rust over time. Not only is rust unsightly, but it can also affect the durability of your metal door.
When rust appears, it is advisable for you to remove it as soon as you can to prevent it from spreading.  Here are six easy steps for removing rust from your metal door:
Carefully scrape the rust with a wire brush. You will likely remove some paint as well, but be sure not to apply too much pressure so you can avoid leaving scratches on the metal surface.

If the rust is not completely removed, use a small piece of sandpaper and rub it on the rusty surface in a circular motion. Remove the dust and dirt with a soft brush.

Dip a sponge in vinegar, dab it onto any remaining rust, and let it settle for 30 minutes. Apply more vinegar if needed.

For any more traces of rust, you can make a paste composed of baking soda and water. Apply it to the affected area and wait 30 minutes. Clean with a soft cloth afterwards.

Once you have removed all of the rust,  you can wash the door with water and ordinary detergent. Rinse thoroughly and dry using a towel.

Finish this project by applying a rust sealant over the entire door. 
Several days after the sealant has been left to dry, you can choose to paint the affected area or repaint your entire metal door.