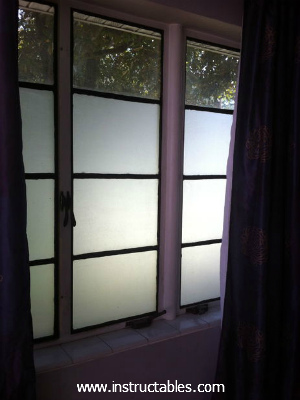 Not a fan of curtains, shades, and blinds? No problem. You can add privacy to your home with DIY frosted windows. Here's how you can create the look:
1. Purchase frosted glass spray, tintable glaze, and a paint brush that fits in your can of glaze.
2. Apply the frosted glass spray to your windows.
3. Once dry, apply a coat of tintable glaze and allow it to dry completely (should take two days).
4. Apply a second coat of tintable glaze.
It's just that simple to add privacy to your home without much fuss. To get the detailed instructions, click here.