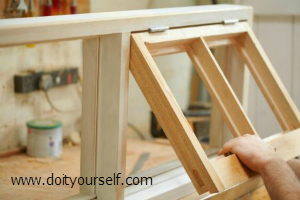 Deciding to install new or replacement windows means learning about the different window options and how they might meet the needs of your home. Choosing the right window will help you achieve better efficiency and greater cost-savings.
Do It Yourself shares a post where you can learn about today's window options and get help making the best choice for your needs. Here's a quick summary of the post:
Style.  When it comes to style and functionality, windows come in sliding and casement types. Sliding windows that slide up and down may be single-hung or double-hung. There are also sliders that move from side to side. Casement windows, on the other hand, include those that are hinged at the side and open from side to side; awning windows that are hinged at the top; and hoppers, which are hinged at the bottom.
Installation.  Windows may also come in retro-fit types or new-construction-style windows.
Window materials.  Windows can also vary in the materials used to construct them. Materials include vinyl, fiberglass, clad or wood, and metal, such as aluminum and steel.
Once you know more about the different window types, you should be able to choose the one that will function perfectly for the type of room you're installing it in, the climatic conditions in your area, the aesthetics of your interior and exterior design, and the long-term energy-efficiency of your home.