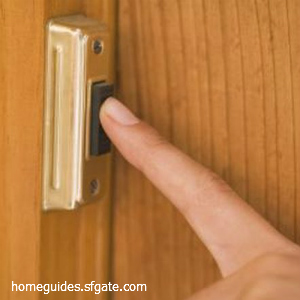 Doorbells and chimes allow you to notice and welcome guests more easily. They also produce a sound that is more pleasing to the ears than knocking.
There are many types of doorbells available on the market today, and here is some brief information on the different types of doorbells to help you decide what to choose for your home.
Wired vs. wireless.  Some doorbells can be wired directly into your electrical system with a switch that is activated by a button device. Others use radio waves to wirelessly connect the switch to its chime.
Sound of chime.  You can choose a doorbell that produces a basic ringing or chiming sound, but there are others that offer more options, such as melodies, sound effects, and personalized songs or messages.
Materials and design.  Doorbells also come in different materials, such as plastic, wood, glass, and metal. They are also available in different shapes and colors.
Added features.  You can also opt for doorbells with added features, such as lighting, especially for the hearing-impaired; motion sensors; intercom; and video, which is great for those living in apartments and high-rise buildings.