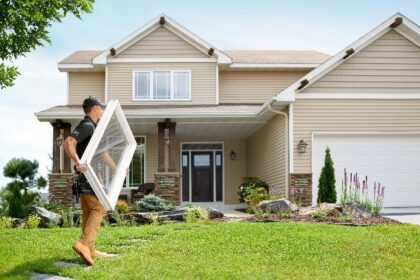 As we wrap up summer and head into another school year, many Newport News homeowners are looking for ways that they can update their homes and lower their utility bills. Installing replacement windows from Mr. Rogers Windows is a great way to ensure that you can enjoy the beautiful changing colors in Newport News while also protecting your budget. Designed with efficiency and beauty in mind, Renewal by Andersen® windows are a smart investment for any Newport News home. Our windows are crafted with premium materials and designed to fit your home's exact measurements. Not only that, but each window is available in many different colors, hardware, and finishes. With the help of our design specialists, you can create a window that matches your home perfectly.
Are you unsure of what window is best for your home? Let our experts help! Mr. Rogers Windows carries a full selection of replacement window styles. Check out a few of our options.
At Mr. Rogers Windows, we understand that replacement windows are an investment that you've given a lot of thought to. We don't take your investment lightly. That's why we are here to help guide you through the process and help you find the very best window options for your Newport News property. Contact us today to get started with a consultation.