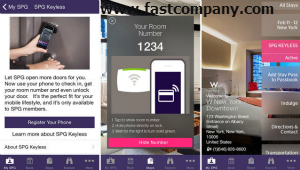 Do you remember our recent post regarding wireless door locks that can be controlled using your Android or iOS phone via Bluetooth?  Well, there is a chain of hotels that has already started utilizing this convenient technology for its guests.
Ten of Starwood's Aloft, Element, and W chain of hotels allow guests to access their rooms using their Android or iOS phones.  There is no need for guests to check in through the front desk anymore or wait in line just to get room keys.  They only need to register one time with Starwood's app.  Guests then receive reservation notifications that include their room number, as well as keyless entry information.
Convenient, right?  Read more.