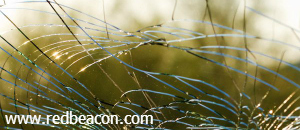 Whether your window has been hit by a baseball, a golf ball, or a BB gun pellet, you need to temporarily treat any crack before it gets worse.  Temporarily fixing a cracked window helps prevent insects and water from entering your home, as well as helps to maintain your home's energy efficiency. 
Here's a summary of the temporary solutions for cracked windows you can implement before your replacement glass arrives:
Stop the crack from spreading. In many cases, you may need to do this before doing anything else to the glass. You can use a glass cutter to create a small arc just around the crack line.
For very small cracks, you can apply coats of shellac or transparent nail polish over the crack.
Temporarily cover a cracked glass pane with thick plastic, such as double-thickness garbage bags, stapled to the wooden sash or muntin.
Apply masking tape on both sides of the affected glass to temporarily cover the window crack.
Use layers of super glue to fill in window cracks.