The Smiths have a lovely house, that includes a sitting room with an amazing view. Unfortunately, they avoid this room except for very mild days. You see, this room is really hot in the Summer and very cold in Winter. And most of us know how hot it can be in Virginia during the summer. They've identified the problem, THE WINDOWS! They not only let in the view but also the outside weather!
Knowing what to do about these windows was beyond Mr. and Mrs. Smith. Luckily they called Mr. Rogers Windows and got their FREE in-home consultation with an experienced Design Specialist, Jonny. Jonny measured all the windows, identified all the issues and then took photos of the exterior.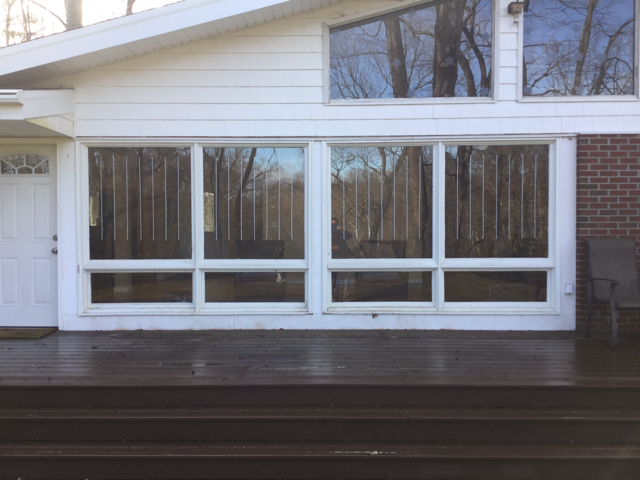 As you can see in this before photo, they have huge windows. The homeowners envisioned having even larger panes of glass to provide a more spectacular view, but was that possible? Would it look good? Jonny knew just how to help them visualize. He imported the picture of the house into Renewal by Andersen's 'visualizer'. It takes the guesswork out of 'is my imagination going to match the reality?'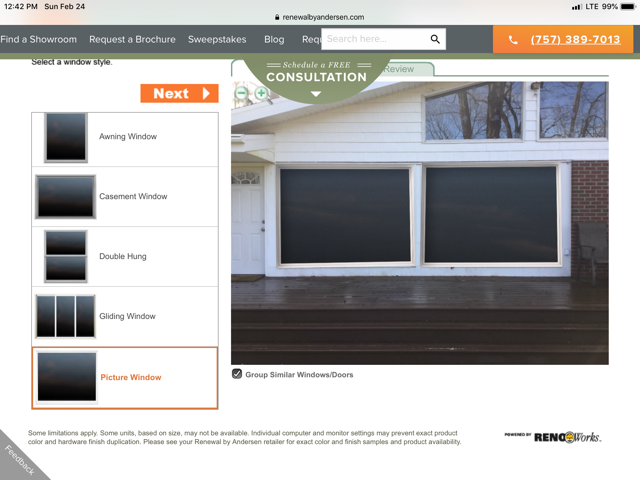 Within this program, the Smiths could select any window type to see what would best fit and provide them the view they are trying to obtain. Mocking up the replacement windows gave the much needed encouragement to the Smiths to let them know that they were on the right track. Hearing about all the features that come with a Renewal by AndersenⓇ Window, the installation , and warranty set their mind at ease that this solution would definitely solve their problem.
After two picture windows were selected to fill this space, Jonny submitted the order and our experienced team processed the rest. All of our windows are custom built and were ready to be installed in just a few weeks.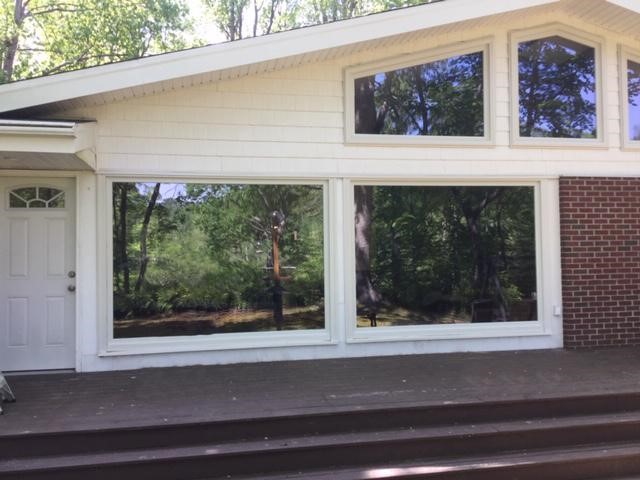 This after photo shows that the two picture windows fill the space beautifully and offer the Smiths the amazing view they love and the energy efficiency they can depend on.