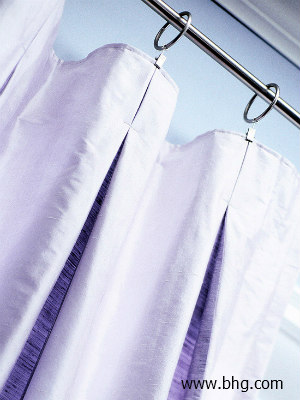 Buying curtain rods may sound like a small decision to make for your home. It's really just a question of style, right? While it's true that most homeowners usually choose a curtain rod that complements the drapes, as well as the look and feel of the room, you also need to consider how your curtain rod will function so that you can pick the right one.
When choosing a curtain rod, think about how it will need to function by asking yourself several questions. Is the curtain rod needed for thick or heavy drapes? Are you planning on putting up double drapes? Will the rod be hidden? Will the rod be used in the kitchen or in the living room? In other words, you need to know the curtain type to be used, the window location, the rod size, and the rod style in order to determine what curtain rod to buy.
To help you with your purchase, Better Homes and Gardens has shared a guide on the different types of curtain rods. The guide will help you understand the features of the different types of rods, as well as their functions. There are also images to help you identify the different type of rods so that you can easily recognize them while shopping at your local home store.
Check out the post here.