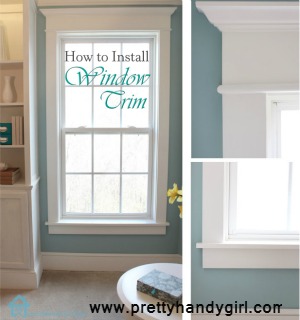 Window trim installed inside your home can instantly upgrade your windows' appearance, giving simple and boring windows more life and elegance. There are many different styles of window trim you can choose from depending on the style of your home. The good news is that you don't have to spend money to have window trim installed by a professional because you can just do it yourself.
Brittany Bailey of Pretty Handy Girl shares a tutorial on how to make and install window trim, and the article includes pictures that make the steps easy to follow. The tutorial involves removing the old apron and stool of the window, measuring the dimensions of the window and the wood to be used, preparing and cutting the window trim, and finally nailing the parts into place.
You can view the tutorial here.