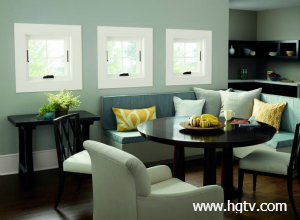 Basement windows are critical for giving that dark and gloomy part of your home some much-needed light. But since basement windows are prone to water seepage and air drafts, it is important to choose your basement windows well.
Here are some considerations when installing new or replacement basement windows shared by HGTV:
Functionality. Make sure that the windows you choose can be easily cleaned and maintained. Make sure they lock out moisture from the outside. Consider installing energy-efficient windows, such as triple-paned windows.
Size. Measure carefully to ensure that your windows fit the space exactly in order to avoid water seepage and air drafts. If there are any gaps, fill them with caulking.
Insulation. Make sure your windows have proper insulation for energy efficiency.
Window well. If you have a window well outside your basement window, consider choosing one made from plastic, which will be less sensitive to temperature.