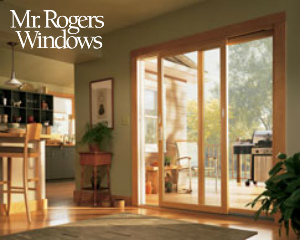 Installing a key lock on your sliding door can make your patio door a more accessible, alternative entry door.  When installed on the inside, a lock can help prevent children from leaving your home unsupervised and prevent intruders from barging into your house.   
If you are planning on installing a key lock on your sliding glass door, follow these easy steps:
With a clean cloth and hot soapy water, clean the frame of your sliding glass door and let dry completely.
Mark the safe area of the frame where there is no glass. You can find this area by tapping the frame and listening closely until you hear the sound change.
Hold the lock up to the safe area to determine and mark where the screws and lock will go.
Make a hole on the marks by gently tapping a metal punch through them.
Drill out the hole for the lock until it fits, as well as for any other screws. Secure the lock with mounting screws.
Determine and mark the area on the door frame for your latch plate.
Drill the holes for the latch plate. Mount it and secure with screws.
Test the lock.