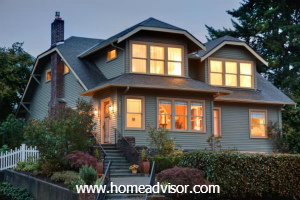 Double-pane windows are known to be great home energy savers. Although the advantages do outweigh the drawbacks of these windows, it's still worth learning a little more about them before installing them.       
Compared to single-pane windows, double-pane windows help lower home energy bills. And adding other modern products to your double-pane windows can help you save even more energy, whether in the winter or the summer. As you consume less energy, you are helping the environment by burning less fossil fuel. Double-pane windows can also help block out exterior noise that may be bothersome, especially if you are living in a busy street.
On the downside, double-pane windows need to be installed in your entire home or in all the windows of a certain room in order to achieve energy savings and to effectively block noise. The quality of your double-pane windows is also very important so that you avoid leaks that may eliminate any energy savings, as well as other problems, such as condensation between the panes.
So are double-pane windows suitable for your home?  Read more.