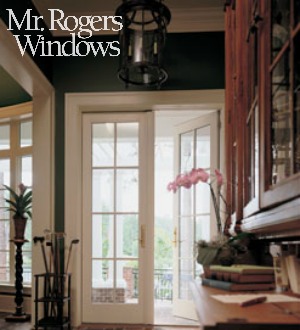 Double French doors sometimes become misaligned because their weight causes them to settle unevenly. Once this happens, it will be difficult for you to lock your door, and it can also cause gaps that will make your home energy inefficient. It may also cause rubbing on the floor or on the opposite door that can result in further damage. 
There are two techniques that you can try to fix misaligned doors. These include tightening or replacing the screws of your door's hinges. If this does not work, you can insert a wood shim on the jamb that needs it. You can determine this by checking the outer top corners of the doors where they meet. The corner that is somewhat lower is the side that needs to be shimmed.
You can read the full instructions on how to fix uneven French doors here.