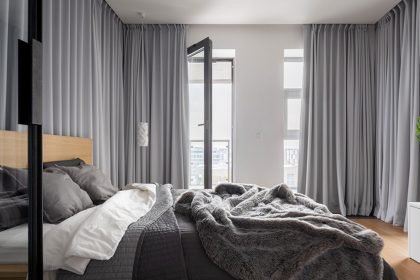 How to Choose Window Treatments
There's an art to choosing the perfect window treatments for your home. If you're investing in replacement windows, it's a good idea to think about your window treatments early in the process. Sliding windows, picture windows, and double hung windows will all have different treatments that will look best with them, so don't forget this consideration when making your choice.
Modern windows can be beautiful and stylish on their own – especially if you choose a high-quality, highly rated brand like Renewal by Andersen – so it's all about choosing the right accents to tie the whole room together and show off your already stunning windows.
Think About It Practically
What practical needs do your window treatments need to address? Do you want to allow a lot of natural light into the room? Do you need complete privacy? Do you need to block out the sunlight on a south or west-facing window during the day? Once you know what your practical needs are, you can decide whether you want to go with shutters or blinds for complete privacy, heavy curtains to block sunlight, or sheer curtains to allow light in while still obscuring the view from the outside.
Think About Color
Take a step back and look at the entire color palette of the room. Is it mostly neutral and needs a pop of color? Are there already a lot of bright colors that need to be balanced by a neutral window treatment? Don't be afraid to try something a little out of the box – it might transform the entire room, and you don't have to be stuck with it forever if you end up wanting something different.
Think About Style
One of the best things about window treatments is that there are so many different options and styles to choose from. Once you have your Renewal by Andersen® replacement windows installed, decide whether you want to match the style of your replacement windows or contrast the styles with a different kind of window treatment. If you go with classic double hung windows, you could choose a more modern, quirky style of drapes to add some visual interest. Or, if you go with simple, elegant sliding windows, you could stick with minimal, understated curtains to match the style.