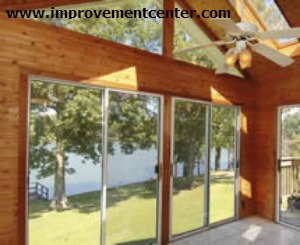 Air leaks can often be found in and around windows and doors, and if not detected, these leaks can cause your energy bills to soar because your home will need more air-conditioning during the summer and more heating during the winter. When leaks are detected and properly addressed, you can have a more efficient home and lower energy costs and, at the same time, help conserve energy and protect Mother Earth.
To detect air leaks around your windows and doors, follow these tips:
 Do a visual inspection of windows and doors in your home. For example, check the caulking, check for gaps, and check the glazing of your glass panes;
While some leaks are hard to detect, you can perform a smoke test near window and door areas;
Use an infrared thermometer to detect hot or cold wind infiltration through your windows and doors; and
Hire a professional to check for air leaks, usually by conducting "blower door" test.