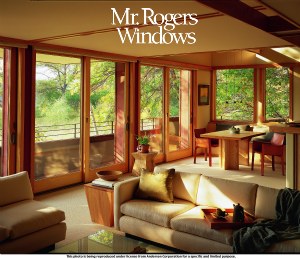 Bi-fold doors or sliding doors? This dilemma usually occurs when you need to create a wider division and connection between two areas of your home, such as your living space and dining room or between your outdoor patio and your house's interior. Both door options are stylish and functional, but their different features and considerations should guide your decision about which type is right for your home.
Bi-fold doors
Bi-fold doors require clear space around the doors in order to allow the panels to fold out.
To prevent insects from entering your home, retractable screens are recommended for bi-fold doors.
Bi-fold doors require more panels to open up your space compared to sliding doors, and this also means more hardware is required.
You can consider the 3+1 option for bi-fold doors: one panel opens to one side for daily access and the other three panels open to the opposite side in order to completely open up the space when you are entertaining.
Bi-fold door panels may also incorporate sashless double-hung windows for ventilation without the need to fully open your bi-fold door.
Sliding doors
You can install a traditional sliding door that has one fixed panel and one sliding panel, which offers 50% opening; stacking sliding doors that feature up to three sliding panels and one fixed panel, offering up to 75% opening; or two panels that are installed and slide into a wall cavity to offer 100% opening.
Sliding doors do not protrude onto walkways or other parts of your home.
You can use sliding or retractable screens for your sliding doors.
With sliding doors, you have the option of recessing your door sill into the floor for a seamless transition between the two areas of your home.
Large handles are recommended for sliding doors with large heavy panels.
There are also corner sliding doors, which feature two panels that meet at a 90-degree junction with no post.
Sliding doors can either be supported at the head or at the sill.
Sliding doors can offer an uninterrupted view of the outdoors with panels that reach up to 2.5mm in width.
Less hardware and aluminum are usually involved in the construction of sliding doors, making them cheaper than bi-fold doors.
You can get more details here.