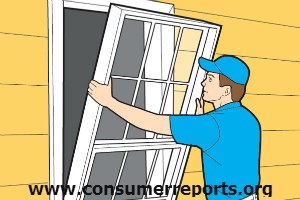 Replacing and installing windows in your home is neither a cheap investment nor an easy project to undertake, and therefore, it is important to find a reliable window installer.  But how do we do this?
Finding a reliable installer for your home's windows means looking for certified contractors, as well as finding references to attest to the quality of their work.  The contractor should be able to explain to you how they go about the job and how much time it will take to finish.  It is also important for you to get multiple bids that include the specific details you want, including the brand of windows that will be used, the size, the type, and other features; the paint or finish that will be used; the cost of the materials and labor; and more.
You can check out this article from Consumer Reports to learn more about finding an expert window installer.