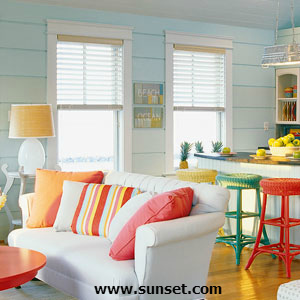 Tears in a window screen mean that insects are welcome to come right inside your home, and that can be a big problem, especially with the threat that various disease-carrying bugs can pose. Here are some quick tips for fixing tears in window screens, whether the holes are small or large.
Small tears
Metal screens – Use tweezers to put the metal strands back into the correct place and use superglue to seal them.
Fiberglass screens – Carefully stitch the tear with a needle and fishing line and then seal with superglue.
Medium tears
For tears over one inch, you need to make a patch for your screen. Do this by cutting out a clean square around the location of the damage. Cut a replacement screen patch that is a little larger than the area you have removed.  Loosen the edges and bend the strands across the existing screen so that they intertwine.  Seal the border with glue that is appropriate for your screen type.
Large tears
For larger tears, you may need to replace the entire screen. You can do this by removing the old spline and screen fabric and replacing with new ones.
For more details, click here.